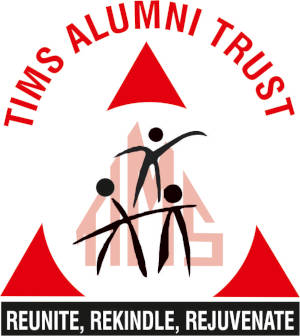 TMIMS unites some 1500+ management graduates present across the globe. TMIMS alumni has been in existence for over 23 years who are carrying the schools name and reputation in various companies at different locations.
Alumni Relations and Formation of Trust
The Alumni Relation team was formally formed in the year 2008 to associate with the alumni all round the world. To strengthen and foster the ties between industry, academia and alumni a trust called TIMS Alumni Association (TIMSAA) was established in 2014 (Registration Certification), which was later renamed as TIMS Alumni Trust TIMSAT. At the institute level the activities of TIMSAT are coordinated by a team called Alumni Relation Team (ART). The purpose of TIMSAT is twofold:
To promote, influence, and support the educational, cultural, and social life at TMIMS, and
To provide alumni with the means to serve the campus, its colleges, and its students, and to help guide the institute into the future.
TIMS Alumni Trust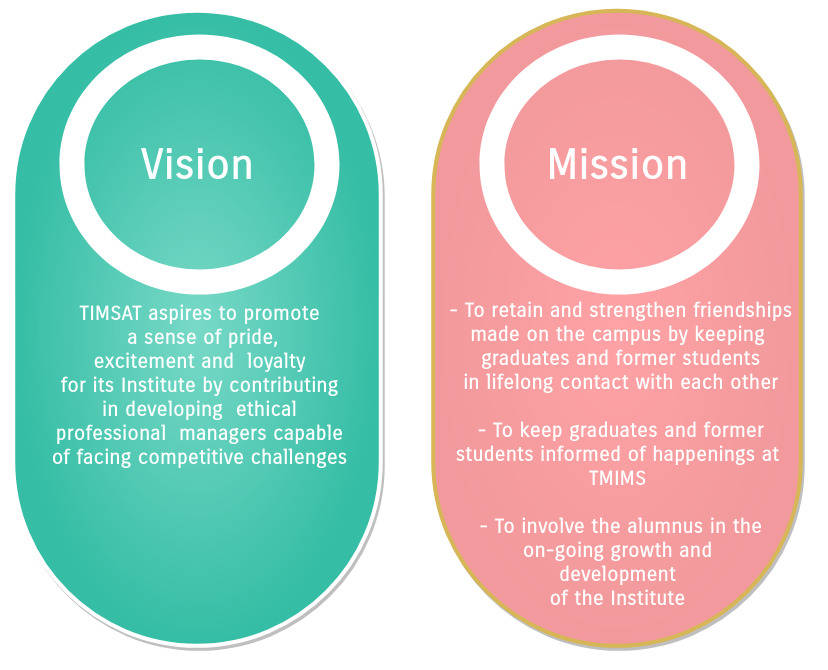 Objectives
To organize and implement programs that will encourage alumni to identify themselves with the Institute;
To generate and sustain interest and participation in Institute affairs;
To inspire alumni to contribute to the development of the Institute and the promotion of its good name and reputation, nationally; to build and enhance relationships with alumni.
To provide a focal point of contact among alumni through the implementation of a program of reunions, events and functions; through printed and electronic communications; and through the creation of networking opportunities for self- development.
To establish and maintain an alumni structure that facilitates and enhances the relationship between the Institute and its alumni. This includes establishing and servicing alumni team/chapters and facilitating and arranging meetings.
To strengthen ties between the institute and alumni and encourage them to participate in the various cultural, social and academic activities.
TIMSAT Board Members
| Sr. | Member Name | Designation |
| --- | --- | --- |
| | | |
Alumni Relation Team (ART) members at institute
Patron: Dr. Sampada Kapse
Head: Prof. Sagar Tanna
Co-head: Prof. Prachi Notani
Student Members:
Amit Rosia
Jay Patel
Yash Tahilyani
Princy Palan
Kajol Joshi
TIMS Alumni Chapter
The Alumni Association has formed 4 main chapters. They are at Adipur, Ahmedabad, Baroda and Rajkot.